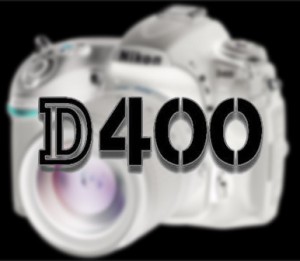 Rumors of the Nikon D400 are heating up. The next wave of Nikon camera announcements should come in late August or early September 2013, and the D400 is a possibility. It is highly likely we will see another refresh of the Nikon 1 and some new Coolpix this fall. The the entry level DX D3200 (announced April 2012) will also be due for a refresh around the end of this year as it continues on roughly 1.5 year cycles.
The D400 will slot above the D7100 and be aimed at professionals and advanced amateurs who crave a high FPS and a full magnesium body for durability, but want the reach benefit of a DX sensor for wildlife and sports photography. The sensor is bound to be 24MP as offered across the current DX-line, and most likely a variant of the Toshiba-build D7100 unit if not something more advanced for better low-light capabilities. Sports and wildlife shooters demand speed, and boosting 7 to 9 frames per second in full-DX mode is a goal, and will require some major upgrades given the amount of data processing necessary. A larger buffer is one thing the D7100 currently lacks, and the D7100 can only do a 1.3X crop at 7fps.
Those who shoot long lenses as a profession demand a strong body for durability in the field as well as a large, comfortable grip to handle hefty professional lenses. The D7100 only offers magnesium on the outside shell, not in the internal frame and lens mount, where it matters. A high-end DX would have the build level of the D800 and D4, internally as well as externally. It may also include a bigger form factor, like a mini-D4 with integrated grip and extended battery capacity.
Built-in WiFi and GPS are becoming standard on many cameras, however Nikon may elect to keep them as optional accessories as they have in recent releases. Since it will be a professional camera we might see built-in network capability for tethered Ethernet control similar to the D4.
DSLR Video capabilities are a given, and the D400 should offer a host of video features. Uncompressed HDMI output, 1080 HD at 60p would be possible with extra processing power. To get a leg on the competition, Nikon could give the D400 4K video capabilities, something Canon only offers in their $12,000 EOS-1D C.
Regarding price, Nikon will have to slot the D400 between the high-end consumer D7100 at $1199 US Dollars and most likely below the full-frame D600 at $2099 US Dollars. Placing the D400 as a professional DX option around $1700 would seem logical. The D300s still sells at $1699 suggested retail in 2013.